One of the most influential icons of 20th century architectture, Kahn was an American architect with Jewish roots; his works are considered monumental and beyond the modernism of their era.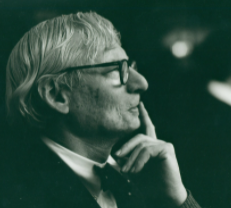 Image source:https://search.creativecommons.org/photos/346dcd06-d03e-450d-8f3e-296de16b82d2by準建築人手札網站 Forgemind ArchiMedia
About his life
Louis Kahn was born in (sources still dispute on the exact location)Pärnu, Estonia (at the time part of Russia), on February 20,1901. His family, due to poverty and fearing impending war, emigrated to the United States when Kahn was a child; he'd later study architecture at theUniversity of Pennsylvania, where his talent began to shine from the beginning of his studies; after graduation, he worked as a senior draftsman until1928, when he began an European tour of study, becoming fascinated with the medieval city ofCarcassonne.
In1932, he founded the Architectural Research Group withDominique Berninger, eventually focusing on European avant-garde aesthetics and populist social agendas. Sadly, despite presenting many projects to the attention of Public Works Administration, most of them remained unbuilt.
Kahn opened his own firm in1935. During the30sdecade, his major works would come to fruition during the collaboration withGeorge Howefirst, inPhiladelphia, andOscar Stonorovlater, during the40s, inPennsylvania. The partnership with the latter, began in1942, would end in1947, with over52projects under their belt.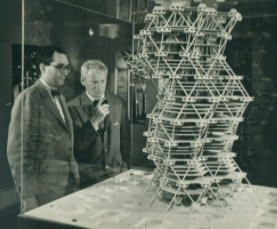 Image source:https://search.creativecommons.org/photos/638e4a76-0c21-4448-9e01-601dc989a74bby準建築人手札網站 Forgemind ArchiMedia
Kahn's style began seeing significant developments during his fifties, switching from an orthodox version of theInternational styleto a "back to basics" approach, heavily inspired both by his stay at the American Academy of Rome and his visits at the ruins of ancient buildings inItaly,Greece, andEgypt. Taking a page from early modern movements as well, but rejecting their more obvious dogmatisms, he began developing plans for the center of Philadelphia between the 1950s and 1960s, once more sadly never realized.
His major works during his years of self-agency include theYale University Art Gallery,Kimbell Art Museumandthe capitol complexin Dhaka, Bangladesh. In1961, he received a grant from the Graham Foundation for Advanced Studies in the Fine Arts to study traffic movement in Philadelphia and to create a proposal for a viaduct; at the same time, he pursued a parallel teaching career, starting in1947atYale University, later moving to thePennsylvanianone by 1957. Kahn died in New York City on March 17,1974.
In the center of town the streets should become buildings. This should be interplayed with a sense of movement which does not tax local streets for non-local traffic. There should be a system of viaducts which encase an area which can reclaim the local streets for their own use, and it should be made so this viaduct has a ground floor of shops and usable area. A model which I did for the Graham Foundation recently, and which I presented to Mr. Entenza, showed the scheme.

– Louis Khan, describing his Philadelphia proposal during a lecture.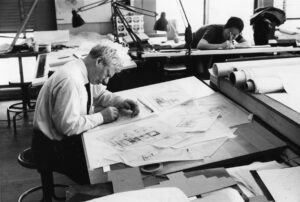 Image source:https://search.creativecommons.org/photos/4055cac0-d06f-4d88-a401-7403c7d286ffby準建築人手札網站 Forgemind ArchiMedia
What are the main features of Kahn's style?
The impression he left as an architect, as well as an individual, is equally regarded by some as mythical. His sometimes esoteric but always insightful understanding of architecture led to him to being often described as a "mystic" or a "guru" of the subject.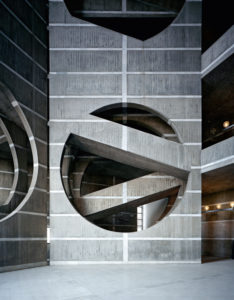 Image source:https://search.creativecommons.org/photos/81cd841a-ea8c-4261-b9f9-deec25e1457dby準建築人手札網站 Forgemind ArchiMedia
Kahn was very interested in the look and feel, not merely the aesthetic, of the materials he used.砖andconcretewere often his favourite, fashioning them in new and complex ways. Kahn paid careful attention to the use ofsunlightandnatural illuminationas well: he often challenged himself to design interesting types of windows and openings, so that the light could be let into his buildings in always unique ways. Kahn's work can also be identified by his creative use ofgeometric shapes, with many of his creations usingsquares,circlesand three-sidedpyramids.
Louis Kahn's work infused theInternational stylewith an eccentric, highly personal taste and poetry , fully reflecting his deep and personal involvement in each and every of his projects.. He was known for his ability to createmonumental architecture,considering it an answer to thehuman scale.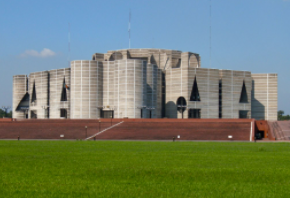 Image source:https://search.creativecommons.org/photos/ac7e09d7-c0ad-472e-a5b9-109e200f1206byJohn Pavelka
Kahn's predilection lied withsymmetry, something modern architects usually saw as unimaginative and conformist; with it as his tool, Kahn designed theSalk InstituteinLa Jolla, Californiaas a complex of buildings, identical on either side of a central fountain. Such symmetry was characteristic of theBeaux-Artsstyle, a stylistic regression that could not bother Kahn less, unlike his peers and contemporaries.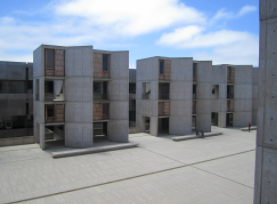 Image source:https://search.creativecommons.org/photos/55753106-30b6-4cd2-b642-c0963f6573eabyLa Citta Vita
He used the identical rows of buildings in order to draw the viewer's eye to the centre of his design, and to the sea beyond it; the very fountain that runs through the centre of the institute aligns with the path of the sun, taking into account both the autumnal and vernal equinox. Thus Kahn used symmetry not as an aesthetic default but instead with great meaning, to provide one with a sense of balance, focus, and momentum.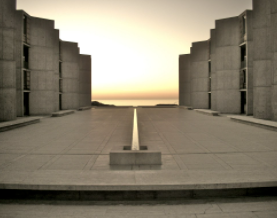 Image source:https://search.creativecommons.org/photos/ce702db9-d5ae-44e4-a3ad-ff645a0bb50bbyTheNose
He also was concerned with creating strong formal distinctions betweenserved spacesandservant spaces; what he meant by "servant spaces" was not spaces reserved for servants, but spaces meant to serve other spaces such as stairwells, corridors, restrooms, or any other back-of-house function, such as storage space or mechanical rooms. His palette of materials tended to heavily texturedbrickandbare concrete,surface often reinforced by juxtaposition to highly refined surfaces such astravertine marble.
What are his major projects?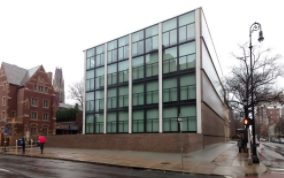 Images source:https://search.creativecommons.org/photos/b3008f17-a957-4bc5-9861-3047b794a547bygnrklk
卡恩的第一个主要的建筑项目Yale University Art Gallery, completed in 1953. His other significant projects of the 1950s and '60s include theRichards Medical Research Buildingfor the University of Pennsylvania (1957-65), theSalk Institute for Biological Studiesin La Jolla, California (1959-65), and alibrary for New Hampshire's Phillips Exeter Academy(1965-72).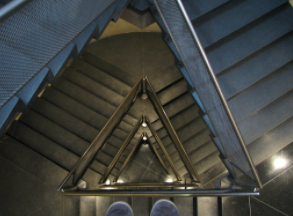 Images source:https://search.creativecommons.org/photos/23490b87-6a45-429e-9dff-330b9db11113byragesoss
TheKimbell Art Museum in Fort Worth, Texas (1966-72) is considered one of Kahn's masterpieces, its galleries made out of massive vaulted spaces with ceiling slits that let in natural light.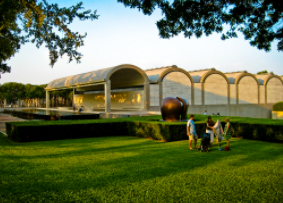 Images source:https://search.creativecommons.org/photos/07980270-638f-4768-9f8e-7682c4a6e8d2byK.Muncie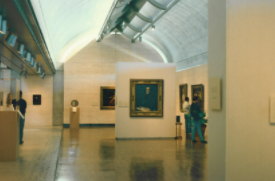 Images source:https://search.creativecommons.org/photos/040edd5e-9479-4f41-8528-4bdc354e6983byJmabel
---
Info sources:
http://www.archdaily.com/334095/happy-112th-birthday-louis-kahn
https://learningenglish.voanews.com/a/louis-kahn-1901-1974-he-helped-define-modern-architecture-126066138/112564.html
http://thephilosophersmail.com/perspective/the-great-architects-louis-kahn/
https://www.latimes.com/entertainment/arts/miranda/la-et-cam-salk-institute-louis-kahn-20161107-htmlstory.html